The Collected Stories of Roger Zelazny Now Available in Ebook Format!
For many years, the 6-volume series, The Collected Stories of Roger Zelazny, has been available in a durable hardcover edition. The NESFA Press is delighted to announce the release of these books in ebook format.
This series contains all the short science fiction of Roger Zelazny. Each story is enriched by editors' notes and Zelazny's own words, taken from his many essays, describing why he wrote the stories and what he thought about them in retrospect.
To purchase any of our ebook editions of The Collected Stories of Roger Zelazny, go to https://tinyurl.com/NESFAZelaznyEpubs (for the epub versions) or https://tinyurl.com/NESFAZelaznyMobis (for the mobi versions) or go to the NESFA Press website at http://nesfapress.org/available-books/ to see all of our books.
For more information, please visit our website: http://nesfapress.org/ or email sales@nesfa.org.
NESFA Reading Group
The next NESFA Reading Group discussion will meet via Zoom on Friday, December 8th at 7pm to discuss Sourdough by Robin Sloan
Tony & Suford Lewis to be fan GoHs at the 2024 NASFiC
NESFA luminaries Tony Lewis and Suford Lewis have been appointed the Fan Guests of Honor for the 2024 NASFiC to be held in Buffalo, NY on 18-21 July, 2024. https://buffalonasfic2024.org/
Public Transportation
Now that the weekend closures of the Medford Branch of the MBTA Green Line have ended for a while, it is worth mentioning that the NESFA Clubhouse is accessible by Green Line as well as by various bus routes.
GREEN LINE INFORMATION
The NESFA clubhouse is about 1/4 mile from the Magoun Square station on the MBTA Green Line. When exiting the station, turn left and walk north on Lowell St toward Medford St. The back door of the clubhouse is accessed via the driveway at 359 Lowell St which is on the opposite side of the street from the MBTA station. You may wish to walk around to the front of the building especially in cold weather as that driveway can get icy.
BUS INFORMATION
The NESFA clubhouse is served by MBTA bus routes 80, 89, and 101 which pass through or near Magoun Square (the intersection of Medford Street & Broadway)—just over a block from the clubhouse.
Dr. Who Days
Besides Game and Video Days, NESFA has started having Dr. Who meetups at our Clubhouse. Calling all Whovians, join us for our social & viewings of Dr. Who! We're accessible by MBTA E Green Line Extension at Maguon Station & Buses #'s: 80, 89, and 101. The next one is on Saturday October 7th at 6 PM. See www.nesfa.org/events or Meetup for more info and future dates.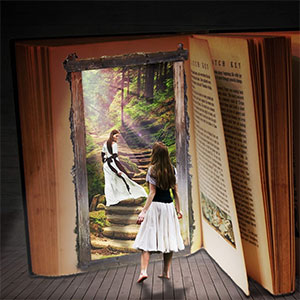 2023–2024 Short Story Contest
The NESFA Science Fiction & Fantasy Short Story Contest for 2023-2024 is now closed. The contest was open until September 30, 2023. The winners will be announced at Boskone 61, February 9–11, 2024, at the Boston Westin Seaport District hotel, with some portion of it broadcast virtually. Past winners are posted here.
The 2023 Gaughan Award
The recipient of the 2023 Gaughan Award is Martina Fačková.
The Gaughan Award honors the memory of Jack Gaughan, a long-time friend of fandom and one of the finest SF artists of the 20th century. Because Jack felt it was important to encourage and recognize new blood in the field, The New England Science Fiction Association, Inc., presents the Gaughan Award annually to an emerging artist (an artist who has become a professional within the past five years) chosen by a panel of judges.
The winner of the 2024 Gaughan Award will be announced in February during Boskone61, NESFA's annual convention.
2020 Chesley Award Winners
NESFA congratulates the winners of the 2020 Chesley Awards.
In particular, Eric Wilkerson (Boskone 57 Official Artist) won for Best Cover: Hardback Book – Tristan Strong Punches a Hole in the Sky by Kwame Mbalia (Rick Riordan Presents / October 2019) and John Picacio (Boskone 47 Official Artist) won for Best Interior Illustration – Ninth House by Leigh Bardugo (Flatiron Books/Macmillan / September 2019).
New ebooks by Zenna Henderson
Ingathering: The Complete People Stories of Zenna Henderson, one of our best-selling hardcover books is now available in ebook format. And we now have its eagerly awaited companion book Believing: The Other Stories of Zenna Henderson in both hardcover and ebook format.
Erin Underwood wins the 2020 DUFF
The Down Under Fan Fund announced that Erin Underwood has won the Down Under Fan Fund race and will become the new North American Administrator to the fund. She won an outright majority on the first ballot.
A quote from the news release: With CoNZealand being a virtual Worldcon this year and Covid-19, Erin will not be traveling to New Zealand this year, but hopes to travel to Australasia in the DUFF tradition in 2021, health and world events permitting.
The NESFA Clubhouse & Library begins to reopen
NESFA is pleased to announce our gradual reopening. Starting in June 2021, the NESFA Library reopened. Club members are welcome once again to browse the collection and check out books, movies, and other circulating items. Game and Video days at the Clubhouse have resumed. For now, NESFA and Boskone Business Meetings will remain via Zoom. For more information, please see our calendar (on the lower right of this web page).
People who can be vaccinated must be vaccinated to use the clubhouse. People over the age of two are requested to wear masks while in the clubhouse as a courtesy to at-risk people. People are required to sign-in and sign-out using the register by the front door so we may track the use of the clubhouse.
Keyholders should send a message to nesfa-active before going to the clubhouse to warn more risk-averse people that others will be present and to make sure there are no more than 24 people in the clubhouse at any one time.
Keyholders may use the library at any time providing they don't conflict with other clubhouse work activities. Non-keyholders may come in during open library hours. Open library hours will be posted to the NESFA calendar (at the lower right of this webpage). Up to 24 people at a time will be admitted to use the library depending on other work going on in the clubhouse, so you may wish to call ahead before arriving.
Game and Video days will be by RSVP only to the person running the event. As with the use of the Library, up to 24 people at a time will be allowed to attend Game and Video days, depending on other necessary work going on in the clubhouse.
If you have any questions, please call the clubhouse at 617-625-2311, leave a message if necessary, and someone will get back to you. Remember we are an all-volunteer organization and it may take several days for someone to get back to you.
The 2021 Skylark Award
The 2021 Skylark Award was given to Anthony R. Lewis, one of the founders of NESFA, an occasional SF writer, and both a Fan (yes, with a capital "F") and promoter of Science Fiction for more than half a century.
The 2022 Skylark Award opened for Nominations after our Annual meeting in May, and they will close at 23:59 on Wednesday, October 20, 2021. The 2022 Skylark recipient will be announced at the Boskone 59 awards ceremony on Saturday, February 19, 2022.
Regular members may place nominations in the Skylark Award mail box in the clubhouse, or email them to skylark@nesfa.org. Learn more here about the E. E. Smith Memorial Award.
Welcome to the NESFA website!
Our website is comprehensive, covering a wide variety of activities, information, and services that NESFA provides to the speculative community and to our members. If you are looking for information that you don't see listed here, please contact us at info[at]nesfa.org. For questions or problems with the website, contact us at web[at]nesfa.org. You can also send news item suggestions to newsworthy[at]nesfa.org, and for events and activities to calendar[at]nesfa.org.
Hugo Awards
NESFA congratulates Lois McMaster Bujold for winning the 2017 Best Series Hugo for The Vorkosigan Saga. NESFA Press editions of her first seven books are available.
NESFA® Useful Links
We've updated our links page with some of the latest convention and publisher information. Let us know if there are links you feel should be added.