Upcoming Events
06/10
Saturday
Dr. Who meet up & social. • 8:00pm to Midnight

We're masking, checking vaccination status, and the event is indoors. If you would like to volunteer for this event, then please let Michael Rasnick know at: gaming-coordinator@nesfa.org At the
clubhouse
.
06/11
Sunday
Boskone and NESFA Business Meetings. • 12:00 Noon to whenever

The Boskone meeting will start at Noon. There will be a B61 Budget discussion. The NESFA business meeting will follow, no earlier than 2PM.
These meetings will be held online or possibly hybrid, if we return to the clubhouse.
06/17
Saturday
Media Night. • 6:00pm to 10:00pm

SF/Fantasy media, Anime, and ... At the
clubhouse
.
06/17
Saturday
Clubhouse work session. • 1:00pm to 5:00pm

General repairs and cleanup At the
clubhouse
.
06/17
Saturday
Open library hours. • 1:00pm to 6:00pm

At the
clubhouse
.
06/18
Sunday
Game Day. • 12:00 Noon to 10:00pm

Join us for Board, Card, & Role Playing Games at the NESFA Clubhouse! Bring your own games or play from our collection. We will happily teach games! Proof of COVID vaccination is required. Attendance will be limited. RSVP is required:
gaming-coordinator@nesfa.org
(Note: Masks required.) Canopy-Tent available for people to have meals, snacks, and beverages outdoors At the
clubhouse
.
06/19
Monday
Fellowship dinner – 7 Hills Park / Davis Square (Rain dates: 6/22 and 6/26). • 7:00pm to 9:30pm

06/22
Thursday
Fellowship dinner – 7 Hills Park / Davis Square (Rain date for 6/19). • 7:00pm to 9:30pm

09/04
Monday
NESFA Picnic. • 3:00pm to 7:30pm

at The Shelter (a covered area with 6 grills and 8 tables) at
Larz Anderson Park
in Brookline.
Note that neither dogs nor hibachis are allowed in this area.
All fans are welcome. NESFA will provide the basics: hamburgers, hot dogs, buns, condiments, and fire; bring something to share.
There is a link for directions to the park on the same webpage.
Latest News
The NESFA Clubhouse & Library begins to reopen
NESFA is pleased to announce our gradual reopening. Starting in June 2021, the NESFA Library reopened. Club members are welcome once again to browse the collection and check out books, movies, and other circulating items. Game and Video days at the Clubhouse have resumed. For now, NESFA and Boskone Business Meetings will remain via Zoom. For more information, please see our calendar (on the lower right of this web page).
People who can be vaccinated must be vaccinated to use the clubhouse. People over the age of two are requested to wear masks while in the clubhouse as a courtesy to at-risk people. People are required to sign-in and sign-out using the register by the front door so we may track the use of the clubhouse.
Keyholders should send a message to nesfa-active before going to the clubhouse to warn more risk-averse people that others will be present and to make sure there are no more than 18 people in the clubhouse at any one time.
Keyholders may use the library at any time providing they don't conflict with other clubhouse work activities. Non-keyholders may come in during open library hours. Open library hours will be posted to the NESFA calendar (at the lower right of this webpage). Up to 18 people at a time will be admitted to use the library depending on other work going on in the clubhouse, so you may wish to call ahead before arriving.
Game and Video days will be by RSVP only to the person running the event. As with the use of the Library, up to 18 people at a time will be allowed to attend Game and Video days, depending on other necessary work going on in the clubhouse.
If you have any questions, please call the clubhouse at 617-625-2311, leave a message if necessary, and someone will get back to you. Remember we are an all-volunteer organization and it may take several days for someone to get back to you.
Welcome to the NESFA website!
Our website is comprehensive, covering a wide variety of activities, information, and services that NESFA provides to the speculative community and to our members. If you are looking for information that you don't see listed here, please contact us at info[at]nesfa.org. For questions or problems with the website, contact us at web[at]nesfa.org. You can also send news item suggestions to newsworthy[at]nesfa.org, and for events and activities to calendar[at]nesfa.org.
NESFA Reading Group – June Book Discussion – Sea of Tranquility by Emily St. John Mandel
The next NESFA Reading Group discussion will meet via Zoom on Friday, June 2nd at 7pm to discuss Sea of Tranquility by Emily St. John Mandel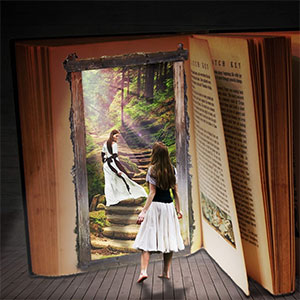 2022–2023 Short Story Contest
The NESFA Science Fiction & Fantasy Short Story Contest for 2022-2023 is now closed. The contest was open until September 30, 2022. The winners will be announced at Boskone 60, February 17–19, 2023, at the Boston Westin Seaport District hotel, with some portion of it broadcast virtually. Past winners are posted here.
The 2023 Gaughan Award
The recipient of the 2023 Gaughan Award is Martina Fačková.
The Gaughan Award honors the memory of Jack Gaughan, a long-time friend of fandom and one of the finest SF artists of the 20th century. Because Jack felt it was important to encourage and recognize new blood in the field, The New England Science Fiction Association, Inc., presents the Gaughan Award annually to an emerging artist (an artist who has become a professional within the past five years) chosen by a panel of judges.
The winner of the 2024 Gaughan Award will be announced in February during Boskone61, NESFA's annual convention.
2020 Chesley Award Winners
NESFA congratulates the winners of the 2020 Chesley Awards.
In particular, Eric Wilkerson (Boskone 57 Official Artist) won for Best Cover: Hardback Book – Tristan Strong Punches a Hole in the Sky by Kwame Mbalia (Rick Riordan Presents / October 2019) and John Picacio (Boskone 47 Official Artist) won for Best Interior Illustration – Ninth House by Leigh Bardugo (Flatiron Books/Macmillan / September 2019).
New ebooks by Zenna Henderson
Ingathering: The Complete People Stories of Zenna Henderson, one of our best-selling hardcover books is now available in ebook format. And we now have its eagerly awaited companion book Believing: The Other Stories of Zenna Henderson in both hardcover and ebook format.
Erin Underwood wins the 2020 DUFF
The Down Under Fan Fund announced that Erin Underwood has won the Down Under Fan Fund race and will become the new North American Administrator to the fund. She won an outright majority on the first ballot.
A quote from the news release: With CoNZealand being a virtual Worldcon this year and Covid-19, Erin will not be traveling to New Zealand this year, but hopes to travel to Australasia in the DUFF tradition in 2021, health and world events permitting.