Latest News
The NESFA Clubhouse is closed for now.
Due to the COVID-19 pandemic, NESFA has closed down access to the clubhouse for now. We'll consider reopening and restarting our regular Wednesday evening get-togethers, game & media days, and reading & writing groups when the authorities allow moderate-sized gatherings. NESFA Business and Boskone Meetings will continue online at least until somewhat larger gatherings are allowed. 
---
If you have a book borrowed from our Library, please email library[at]nesfa.org to be informed when we are open again to return your books.

Welcome to the NESFA website!
Our website is comprehensive, covering a wide variety of activities, information, and services that NESFA provides to the speculative community and to our members. If you are looking for information that you don't see listed here, please contact us at info[at]nesfa.org. For questions or problems with the website, contact us at web[at]nesfa.org. You can also send news item suggestions to newsworthy[at]nesfa.org, and for events and activities to calendar[at]nesfa.org.
2020 Chesley Award Winners
NESFA congratulates the winners of the 2020 Chesley Awards.
In particular, Eric Wilkerson (Boskone 57 Official Artist) won for Best Cover: Hardback Book – Tristan Strong Punches a Hole in the Sky by Kwame Mbalia (Rick Riordan Presents / October 2019) and John Picacio (Boskone 47 Official Artist) won for Best Interior Illustration – Ninth House by Leigh Bardugo (Flatiron Books/Macmillan / September 2019).
New ebooks by Zenna Henderson
Ingathering: The Complete People Stories of Zenna Henderson, one of our best-selling hardcover books is now available in ebook format. And we now have its eagerly awaited companion book Believing: The Other Stories of Zenna Henderson in both hardcover and ebook format.
Erin Underwood wins the 2020 DUFF
The Down Under Fan Fund announced that Erin Underwood has won the Down Under Fan Fund race and will become the new North American Administrator to the fund. She won an outright majority on the first ballot.
A quote from the news release: With CoNZealand being a virtual Worldcon this year and Covid-19, Erin will not be traveling to New Zealand this year, but hopes to travel to Australasia in the DUFF tradition in 2021, health and world events permitting.
The Memory Police by Yoko Ogawa – December Book Discussion
The next NESFA Reading Group discussion will meet via Zoom on Friday, December 4th at 7pm to discuss The Memory Police by Yoko Ogawa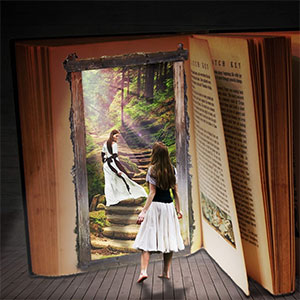 2020–2021 Short Story Contest
The NESFA Science Fiction & Fantasy Short Story Contest for 2020-2021 is now closed. We originally planned to stay open until September 30, 2020, but we received far more stories than usual this year and hit our limit of 75 for the contest.  The winners will be announced at Boskone 58, February 12–14, 2021, at the Westin Waterfront Hotel in Boston, MA. Past winners are posted here.
Upcoming Events
01/18
Monday
NESFA Writes (virtual). • 7:00pm to 10:00pm
A Maker Space for Making Fiction
01/25
Monday
NESFA Writes (virtual). • 7:00pm to 10:00pm
A Maker Space for Making Fiction
02/01
Monday
NESFA Writes (virtual). • 7:00pm to 10:00pm
A Maker Space for Making Fiction
02/05
Friday
NESFA Reading Group. • 7:00pm to 10:00pm

Book:
A Little Hatred
by Joe Abercrombie
This meeting will be held online.
02/07
Sunday
Boskone and NESFA Business Meetings. • 12:00 Noon to whenever

The Boskone meeting will start at noon. The NESFA business meeting will follow at about 2PM
These meetings will be held online.
02/08
Monday
NESFA Writes (virtual). • 7:00pm to 10:00pm
A Maker Space for Making Fiction
02/15
Monday
NESFA Writes (virtual). • 7:00pm to 10:00pm
A Maker Space for Making Fiction
02/22
Monday
NESFA Writes (virtual). • 7:00pm to 10:00pm
A Maker Space for Making Fiction
03/01
Monday
NESFA Writes (virtual). • 7:00pm to 10:00pm
A Maker Space for Making Fiction